So you're here to battle, right? Good. Well, I don't know what you said. Seeing as I'm only a machine. But, I imagine you did. Otherwise, what are you using me for?
To set a battle challenge you need to use the following form:
Code:


[b]Challenge:[/b]
[b]Type:[/b]
[b]pokemon you're using[/b]:
[b]DQ Time:[/b]
[b]Damage Cap:[/b]
[b][align=center]~Arena Title~[/align][/b]
[b]Arena Description:[/b]
[b]Arena Effects:[/b]
[b]Other:[/b]
Challenge - This is who you're challenging, be it challenging someone directly or leaving it open for somebody to take.
Type - This is the, who guessed it? Yep, type of battle! Be it a 1v1 single or a 6v6 triple. This includes the number of Pokémon used by each trainer and the style of battle.
DQ Time - This is the length of time the each trainer has to post their orders, once you get passed this you may end up losing.
Damage Cap - This is the maximum amount of damage that can be done to a Pokémon (ignoring self-inflicted damage) per round.
Arena Title - Simple, the name of your arena.
Arena Description - Here is what you should put the most effort into. Here you should try to describe every part of the arena you're battling in, including size.
Arena Effects - Here you just give a brief list of the effects the arena has on certain Pokémon.
Other - Got something else to add? Then put it here!
How to accept a battle? Simple, just quote the challenge and say "I accept!" and state what pokemon you will be using. pokemon must be basic. you do not have to state the moveset however it will only know a limit of 4 moves.
please note
: you may only have 2 pokemon with a type advantage against the opponent. Once you've done this, you just have to wait for a ref to take your battle.
You want to reject the challenge? If its targeted at you, then just say you don't accept and give a reason why.
list of current refs:


me, swaggy dragons rule
reaper nightfall
_________________

I have a test section for this so it works easily and it is not complex or much time consuming. Or, for that matter, boring in general. I need test subjects. As a ref, I will be ref but it will be fun and balanced, such as saying one time an arm is frozen, then genitals (don't ask why I said it...I just can), then body, then genitals...keeping it randomized each time with genitals being for laughs. Trust me, nobody wants icy blue genitals...not soon, at least. The same will be for paralysis, burn, etc. You need somewhere it really wouldn't bother because it's more interesting that way. Any objections?

_________________
I will find you and I will fucking kill you.
Mr. President





Posts

: 183


Join date

: 2015-05-08


Age

: 22


Location

: The forum or in my mansion



In that case.
Challenge:
open
Type:
6v6 doubles
pokemon you're using
: twirl: ralts, Yolo: fletchling, tusk: axew, froggy: froakie, flamethrower: charmander, baby boulder: aron
DQ Time:
1 week
Damage Cap:
30%
the test house
[/b]
Arena Description:
a masterful work of engineering where knew forms of battle are tested out every year
Arena Effects:
electric/steel attacks get +10% accuracy
Other:
this is the test battle
_________________

Accepted. I assume all Pokemon will become fully evolved.note, I put these Pokemon in my head in the order I remembered them.

My Pokemon: Lucy, Gardevoir, female, holds Gardevoirite, my level 100 in Alpha Sapphire, has one egg move, uses same moveset in this and in game, I do not plan this as a super effective pokemon| Soul, Absol, female, another level 100, uses same moveset | Candy, Shiny Lopunny, female, No, I'm not weird, Lopunny is my favorite Normal type because of its opportunity and moveset customization along with new mega | Jingles, Kelfki, female, one of my original Pokemon on my X and Y teams | Billy, Rotom - Wash, one of my favorite electric types

My super effective users that will use super effective moves ONLY if needed are Jingles and Billy.


_________________
I will find you and I will fucking kill you.
Mr. President





Posts

: 183


Join date

: 2015-05-08


Age

: 22


Location

: The forum or in my mansion



Usually it would be all base form Pokemon.
_________________

Challenge:anyone
Type:6v6 doubles
Pokemon you're using:darkwolf,absol.Hawlow,hawlucha.Psych,alakazam.Flower,florgres.Bessie,vesiqeunn.sticky,octillery.
DQ time::1 week
Damage cap:50℅

Tumble town

Description:a little city born for accidents
Arena effects:grass attacks 10℅ more accuracy.ground type attacks get 10℅ less damage
Other:testing this thing out
_________________
I strike at the break of night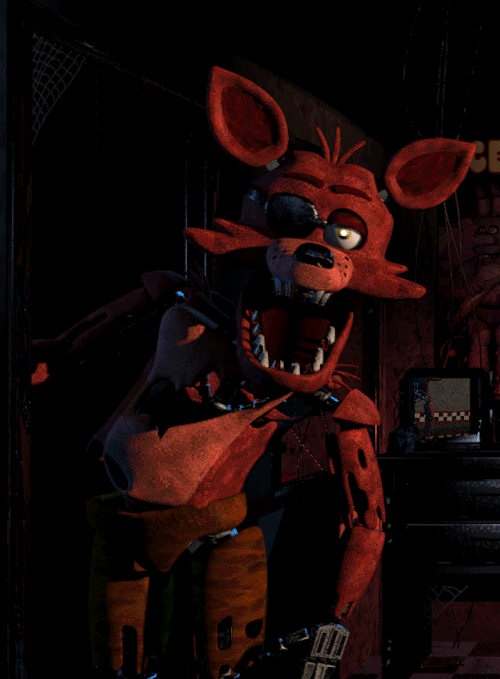 Swiggity swooty
Gym Staff




Posts

: 85


Join date

: 2015-05-08



*sigh*
Remember, base form only.

However I accept your challenge with; hax: axew, auran: Riolu, Yolo: fletchling, turbo leaf: contrary snivy, hark: arceus flare: growlithe.

I think reaper should ref this one
_________________

I'll try my best and not fuck up. If needed, I may be busy or if I mis calculate something. Therefore, Swaggy may help if needed.

_________________
I will find you and I will fucking kill you.
Mr. President





Posts

: 183


Join date

: 2015-05-08


Age

: 22


Location

: The forum or in my mansion




---
Permissions in this forum:
You
cannot
reply to topics in this forum